Solutions
Cost effective and quality solutions for traditional environmental services...
read more

Experienced professionals to quickly and efficiently carry out assessment activities...
read more

Utilizing endpoint-focused strategies from planning through implementation...
read more

Professionals with industry experience providing program assessment, development, training and implementation...
read more

Creative contracting for decommissioning, demolition, remediation and restoration...
read more

Innovative solutions and designs for traditional engineering problems...
read more
Market Segments
Services offered by Endpoint are a combination of traditional and specialized environmental, health and safety consulting services. Utilizing their extensive experience, delivery of technical solutions and high level of customer service, the members of Endpoint have developed solid and long-lasting business relationships with past and existing clients, including:
Through creative contracting options, including lump sum, firm-fixed price (not-to-exceed) and insured or escrow mechanisms, Endpoint helps clients manage environmental, health and safety issues by assuming project risk for cost, schedule and performance.
News
Endpoint Announces ESOP Implementation
Posted 10/03/22
Endpoint Adds Environmental Staff
Posted 09/13/22
Transparency in Coverage Rule
Posted 06/17/22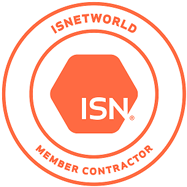 Endpoint has been awarded a GSA Environmental Services Contract. Download a copy of our GSA Schedule in pdf format by clicking the button below.